PLUMBING HEATING AND BOILER SERVICES FOR OVER 25 YEARS
For DMC Boiler Services, no job is too large or too small. We will carry out work ranging from a leaking tap to a full plumbing installation. Please call or Email for a competitive quote.
DMC

BOILER SERVICES
Our extensive range of services include Boiler services, Plumbing, Heating, Oil Tank Installation & Replacement as well as Cooker Conversions. DMC Boiler Services prides itself in taking projects that others may not handle. Our skills cover all aspects from consultancy and planning to installation and maintenance with vast experience in carrying out work that other contractors have traditionally turned down. As owners and occupiers demand higher levels of efficiency, flexibility and reliability it is essential that the skills of experts are employed to ensure that the most appropriate and cost effective solutions are developed and applied.
With years of experience in all aspects of mechanical and electrical services, provides consultancy advice, as well as expert installation, to a wide range of clients in the retail and commercial sectors.
Building work can also be cater for;- Electrical, Joinery and Labourers.
At DMC Boiler Services, ALL Boilers, Domestic or Commercial are serviced and repaired.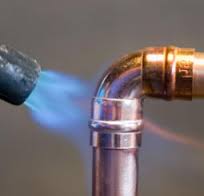 PLUMBING & HEATING
Domestic and commercial

New Bathrooms

Electric Showers

Power Showers

Alterations to Existing Systems
Washing Machines Installed
Outside Taps Fitted
Radiators Replaced

Repairs

Burst / Leaking Water Pipes

Broken Sanitary Ware Replaced

Leaking Waste Pipes

Taps Repairs

Replacement Tanks

Replacement Hot Water Cylinders

Air Locks

Overflows

Faulty Toilet Flushes

All small Plumbing Repairs

Free quotations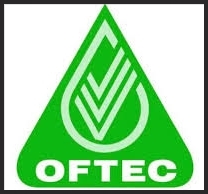 OFTEC
OFTEC is the Oil Firing Technical Association. They represent the oil heating and cooking industry in the UK and the Republic of Ireland and here's where you can find out about what they do.
OFTEC establishes the standards for competence within the domestic oil heating and cooking industry.
CONTACT

DETAILS
Telephone: 0044 28 3753 8746
Mobile: 0044 799 055 5786
Email: dmcboiler@gmail.com

BOILER SERVICES
Installation and maintenance.
Today's boilers are highly reliable and very efficient. There are different boilers to choose from depending upon your requirements. Systems are individually designed and tailored to the needs of each customer.
Boiler servicing and efficiency tests carried out.